I am officially on summer break now, but it does not feel like it yet! I had kids right up until Wed., June 26th. Then I had two admin. days Thurs. and Fri. Thursday I had to stuff my report cards, do my cum files, fill in the Grade 2 teachers on the students they will be getting next year, and empty out my classroom! It was a busy day, but I left a nice, empty classroom for the teacher returning! Friday I got to spend at my new school, where we had a staff meeting all morning and in the afternoon I unpacked my vehicle (load #1... I still have another load at my house to move this week!) into my brand, new classroom!
So not only was I busy with the regular end of year stuff and moving schools, we decided that we wanted to buy a new place out in the country (5 acres of land for the silly puppies to enjoy) and sell our existing house. We have been up to our eyeballs in painting, cleaning, fixing, and renovating the house for the last two weeks!! It was nuts!! But it's pretty much all done and the listing for the house is up, so now we just have to wait for some buyers! :D
I will always have time to link up with Farley, so here I am for the
July Currently
!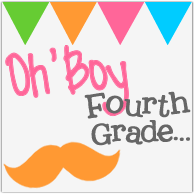 I will leave you with a fun summer-y picture of our puppies. Just enjoying their swimming pool. Haha. They are so excited to move out to the country! :)