The arrival of September means back to school, fall, and of course.... Farley's Currently! Check it out at her blog
Oh' Boy 4th Grade
! If you link up, make sure you follow her rule of three!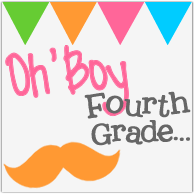 So my favourite things... Love my puppies! They get along so much better than we could have ever hoped! They are just the bestest of friends. We just got back from a huge camping trip with our friends... 20 people and 6 dogs on one beautiful, lakefront sight. Best time ever! Here's my favourite pic of my puppies:
Also, loving my new haircut! I did absolutely nothing to my hair for an entire year... No cuts or colours. So it was time for a change! I chopped it all off and went back to a darker brown colour. Love the results!
And finally... Palm Bays. Our official sponsor of our camping weekend (not really, but it should have been!) These are by far my favourite canned/bottled beverage. So tasty!
To cap off a wonderful last long weekend of the summer, I am joining in with the Labour Day sale! Everything in my store is 20% off today only. Offer expires at midnight tonight! Click the picture to check out my store: