I am so excited to be participating in the Magical Product Swap, hosted by Jessica Stanford from
Mrs. Stanford's Class
. I was partnered up with Samantha over at
Ms. Smarty Pants
. If you haven't checked out her blog before, go now!! She has some amazing ideas!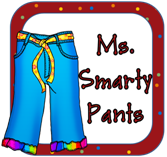 I chose to check out Samantha's Penguin Literacy Unit and Math Unit because I just love teaching about penguins! I think they are the cutest birds ever! And kids just love learning about them. Click the pictures below to check out Samantha's units at her TpT store. They're only $5 each!
Look at all this penguin goodness I printed out!! I can't wait until January to add this to my penguin unit.
Here are some of the fun activities from the Penguins Fiction & Non-fiction unit:
Love the pocket chart poems! Super cute! And here's a few of the math centres I plan to use with my firsties:
The unit comes with a few more centres, about double-digit addition/subtraction, greater/less than, and even & odd. My firsties are not quite at that level though, but the centres look great! I might use them for some advanced students/differentiation though!
I'm super excited that I got to test out these products for Samantha. Make sure you stop by her blog to check out her review of my Non-Fiction Writing Unit!